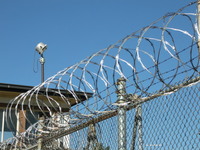 In legal terms, post-conviction (commonly referred to as "PCR") is the legal process which takes place after a trial results in conviction of the defendant. After conviction, a court will proceed with sentencing the guilty party. In Federal Court, it is defined as a Writ of Habeas Corpus and in New Jersey it is governed under New Jersey Court Rule 3:22. If someone you know is incarcerated, then he or she should consult with a PCR attorney regarding their rights on post-conviction relief. The common grounds for post-conviction relief are as follows:
Ineffective assistance of counsel
Newly discovered evidence
Misapplication of jail and gap-time credit
Illegal sentence
Lack of jurisdiction
There are other grounds for relief, yet the grounds will vary on each individual's case. There are many jail house lawyers that purport to be "PCR attorneys" and understand the law in this area. These individuals often give your loved ones who are incarcerated incorrect legal advice in this area. Do not allow those purporting to know the law in this area render a legal opinion on your loved one's rights on post-conviction relief. He or she should seek professional legal advice in this area.
Mr. Pastacaldi is one of the few experts in New Jersey on post conviction relief. He has handled many cases and has successfully vacated pleas and overturned convictions that were unconstitutional. Most recently, in the Rodney Roberts case, Mr. Pastacaldi received national praise for vacating a 17 year conviction and exonerating Mr. Roberts for a rape and kidnapping he did not commit.
If your loved one is incarcerated, you should contact Mr. Pastacaldi regarding his or her options on post-conviction relief. For a reasonable consultation fee, Mr. Pastacaldi will meet with your love one at his or her correctional facility and evaluate his or her case on post-conviction relief.